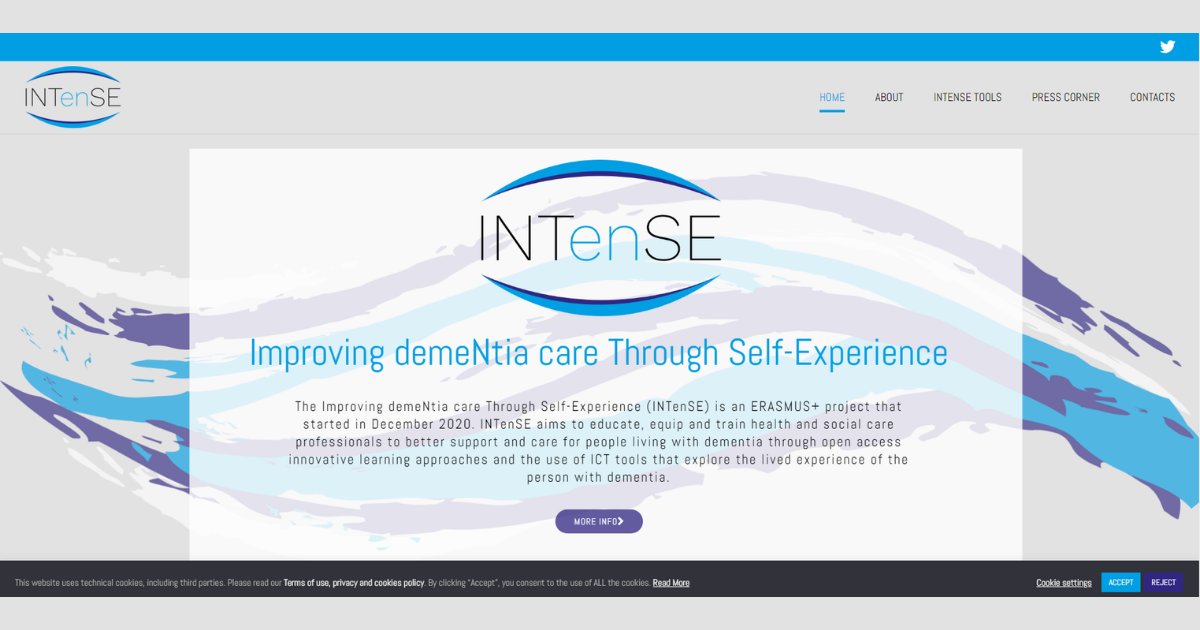 We are very pleased to announce that our project website is now online. On this website you will find general information about our INTenSE project and information about the participating partners. Furthermore, you will find information on our deliverables and products, such as the eBooklet and INTenSE dementia simulation toolkit. Throughout the project period we will regularly update the website and its content: so stay tuned!
The main sections
Going into more detail, on this project site you can navigate between the following pages:
We will release a bi-yearly newsletter. If you would like to receive this newsletter to stay informed, please make sure to subscribe.
Subscribe to our newsletter